TENDER INVITATION
Member News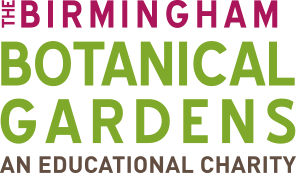 Birmingham Botanical Gardens
Westbourne Road
Birmingham
B15 3TR
This project is part funded by the European Regional Development Fund (ERDF) as part of the European Structural and Investment Funds Programme (ESIF) 2014 - 2020

Birmingham Botanical Gardens are leading visitor attraction in Birmingham and attracts up to 250,000 visitors a year. The gardens have 55,000ft2 of buildings and over 15 acres of grounds. The main buildings are Grade ii* listed buildings. The Birmingham Botanical gardens wish to upgrade lighting in following areas
Shop
Terrace – flood lamps
Bandstand – external flood lamps and down lighters under canopy
Pavilion – Tubes and downlighters
Car Park - floodlamps
Lighting is predominately mix of halogen, fluorescents tubes. Birmingham Botanical Gardens is looking to upgrade the lighting to LED to reduce energy and maintenance costs.
For further information or to arrange a site visit please contact Malcolm Taylor via [email protected]
Specification:
Please include the following into the quote
Removal and disposal of current light fittings and lamps where no longer required.
Please provide a price for supply and install.
Include cost effective lighting controls such as daylight and movement sensors.
LED lighting to meet CIBSE recommended lighting levels where applicable.
Provide an estimate of the energy and maintenance cost savings based on the gardens being 7 days a week, 363 days per year, lighting in use 10 hours a day.
Provide information on lamp life
Installation of works can be carried out Monday to Friday during office hours. Work will be required while gardens are open to the public.
Respondent Guidelines
You will be required to submit a written quote by Wednesday, 26th June 2019.
Please provide an itemised quote separating out costs related to supply, installation and other chargeable items for each specific area. Any assumptions used in preparing responses should be clearly stated. Any appropriate supporting documents e.g. brochures, business case proposals etc. should be included.
Please provide details of warranties.
Quote Assessment
Each quote received will be evaluated using the criteria outlined below.
| | | |
| --- | --- | --- |
| Criteria | | Weighting |
| Quality | Meets requirements of quote. Meets requirements of specification. | 20% |
| Cost | Competitive Price. Price Clarity. | 50% |
| Delivery | Can deliver within agreed project timescales. Project delivery experience. | 10% |
| Financial, carbon savings and productivity gains | Realistic figures for estimated financial and carbon savings. Amount of cost and carbon savings | 20% |
Each criteria will be awarded points based on the response to the invitation to quote additional information provided and dealings with our organisation.
| | |
| --- | --- |
| Points | Interpretation |
| 5 | Good |
| 3 | Adequate. |
| 1 | Poor |
_______________________________________________________________________
The Low Carbon SMEs Grant funding will enable Birmingham Botanical Gardens to upgrade the lighting to LED to reduce energy and maintenance costs. This project is part funded by the European Regional Development Fund (ERDF).
For further information about Low Carbon SMES programme, please visit -http://www.smelowcarbon.co.uk/
The Low Carbon SMEs provide free advice and grant support to SMEs on a whole range of energy efficiency challenges. Our Services include-
LOW CARBON DIAGNOSTIC: Our FREE energy diagnostic provides essential insight into your estates' energy use. We evaluate your energy consumption and benchmark your energy management performance to identify energy waste and potential for improvement.
LOW CARBON GRANT: Lack of funding is cited as the number 1 barrier to energy efficiency. Find out if you are eligible for grant funding that will unlock the necessary capital to kick-start your low carbon journey.
LONG TERM COLLABORATION: We can tap into a broad range of expertise through Aston University, to overcome the toughest of energy challenges and benefit your business.
WORKSHOPS: Our FREE workshops give you access to specialist expertise and best practices. We can help you to identify and implement energy strategies that deliver maximum returns.